Welcome to Barberology – our specialist, award-winning, Birmingham-based barber group, with a delightful experiential barbershop in the Jewellery Quarter
(named 2016 Barbershop of the Year at the UK Premier Annual Barber Awards if you don't mind!).
Headed up by the boss man Adam Gore, we offer a wide range of services including haircuts, beard shapes, hot towel shaves and groom grooming and are known in the UK and globally as pushing the barbering boundaries. Our business is driven with education at its heart, and we're 100% committed to delivering services fusing passion with precision executed with both style and substance. Welcome to our world…
* Please ensure your hair is washed before visit if having a dry cut. 
** Please note that we only take bookings through Booksy.
Don't be a stranger – connect with us on social or get in touch on the details below to book your visit…
1 Warstone Ln,
Birmingham
B18 6JE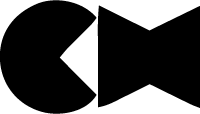 UK's BEST
BARBERSHOP
AWARD